A little about us and
the part of the Dominican Republic
we're happy to

call home.
Casa Ideal-Real Estate in Paradise is located on the Samana Peninsula in the far northeast corner of the Dominican Republic and serves Las Galeras and the surrounding area (Manuel Chiquito, Los Tocones, Playa Rincon, La Talanquera, El Frances, Punta Balandra, Samana and Juana Vicenta).

The atmosphere and energy of this part of the Dominican Republic capture the hearts of many who pass through as well as those of us who call the area home. We love living here and can assure you that Las Galeras lives up to its reputation as a destination for nature lovers.

We work primarilly in the area in which we live, so we are confident we can help with your real estate needs here. Sales, purchases, rentals and property management.
---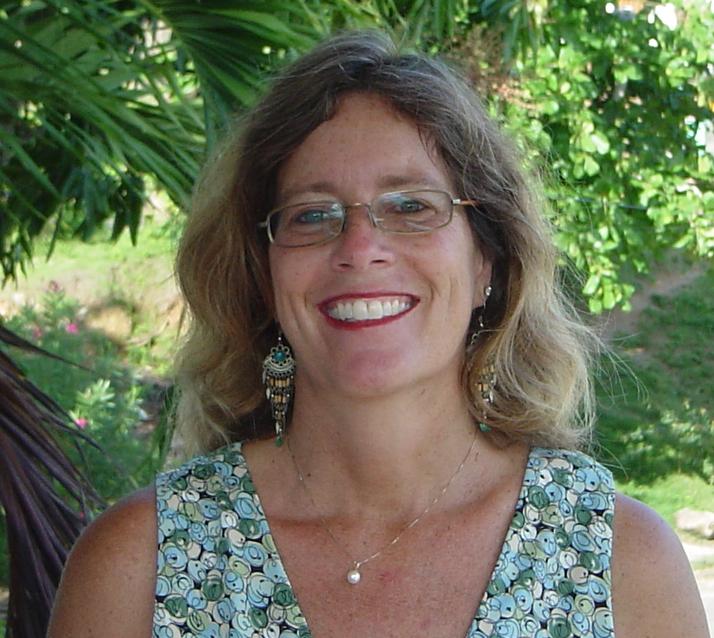 Though I owned and operated a garden center in the mountains of northern Nevada, investing in real estate has been a passion of mine for over 35 years. When the garden center was covered in snow, I traveled. Ten years ago, to DR. After traveling for several months and living in a few different parts of the country, I decided to stay. In 2009, I purchased five acres outside Las Galeras, which, in addition to being a good investment, gives me plenty of space to indulge my horticultural addiction.

Selling and renting real estate is perfect for me. It's never dull! I meet people from all over the world. I learn new things every day. I walk through beautiful homes and gardens. I create win/win situations for buyers and sellers. My schedule is flexible. And much of my work can be done wearing flip-flops and shorts, surrounded by the numerous dogs and cats I have rescued.

When I'm not walking a property or at the computer, I can often be found covered in sweat, planting, weeding, or building hiking trails for the campground I'm developing. Some of my personal interests include aquaculture, permaculture, food forests, and natural building.

I speak perfect American English and decent Dominican Spanish.
---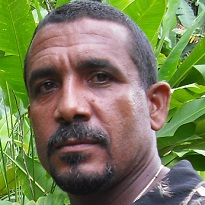 Because Las Galeras is so tiny and Jose is so friendly, everyone who comes here meets him.


Need directions to a beach? Help finding a place to stay? A boat and captain to take you whale watching or a great place to watch the sunset? Jose is as helpful as he is friendly and speaks Spanish, Japanese, Portuguese and English.


Jose is also a scuba guide and instructor at Las Galeras Divers and cooks yummy Japanese inspired food at a local restaurant.

Like many Dominicans, Jose doesn't see any reason to work up a sweat. So, when he's not working, he's most likely to be found in front of one of Las Galeras' supermarkets, an ice cold Bohemia in one hand and a Casa Ideal-Real Estate in Paradise business card in the other.

---

Whether you wish to sell, buy or rent a home or condo on the ocean, sell or buy a business,
sell or purchase land, rent a hotel room for your honeymoon or a well-deserved vacation,
or rent a villa for a familly reunion or corporate retreat, we're at your service.
And we can give excellent references for our property management services, too.

Contact us at neillcin@gmail.com.